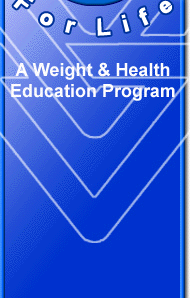 "Am I a PWMWSP Candidate?"



Whether you are desiring to lose 10, 30, 60 or even 150 pounds, or simply trying to maintain your current weight and enhance your well-being, the Danbarforlife Health Improvement and Weight Management Success System is right for you. Our professional coaching and training partners will teach participants how to re-program their thinking and lifestyle, and manage their weight long term by incorporating goal-directed, metabolically-driven weight management and health success principles, while gradually transitionally back to natural or regular food.

In addition, we help people safely lose weight through implementation of our integrated, cutting edge weight management system, which will compliment most of the commercially available weight management support programs as well as the surgical weight management strategies. Program participants should focus on regularly scheduled portion-controlled, nutritionally-balanced, protein-based foods and formula-based meal replacement options, while participating in these goal-directed, educational-based, mindset reconditioning coaching/training sessions. Our clinically proven meal replacement support system has been shown to help millions of people over the past 20 to 30 years.

The Premier Weight Management and Wellness Success Program is the solution you have been waiting for. Get ready to unlock the secrets to long term weight control and learn the keys to disease prevention and health improvement. These lifestyle management educational courses are the perfect complement to any healthy diet, medication, exercise, behavior modification, wellness, or surgical weight management based program. During the online health education and professional coaching/training sessions, our professional trainers/instructors will share with you the techniques and strategies used by thousands of people who have been successful at losing the excess weight, both surgically and non-surgically, and keeping it off for the long term. Do you want to learn the principles of long term weight control success? If so, we encourage you to enroll into one of our online lifestyle management training courses today!